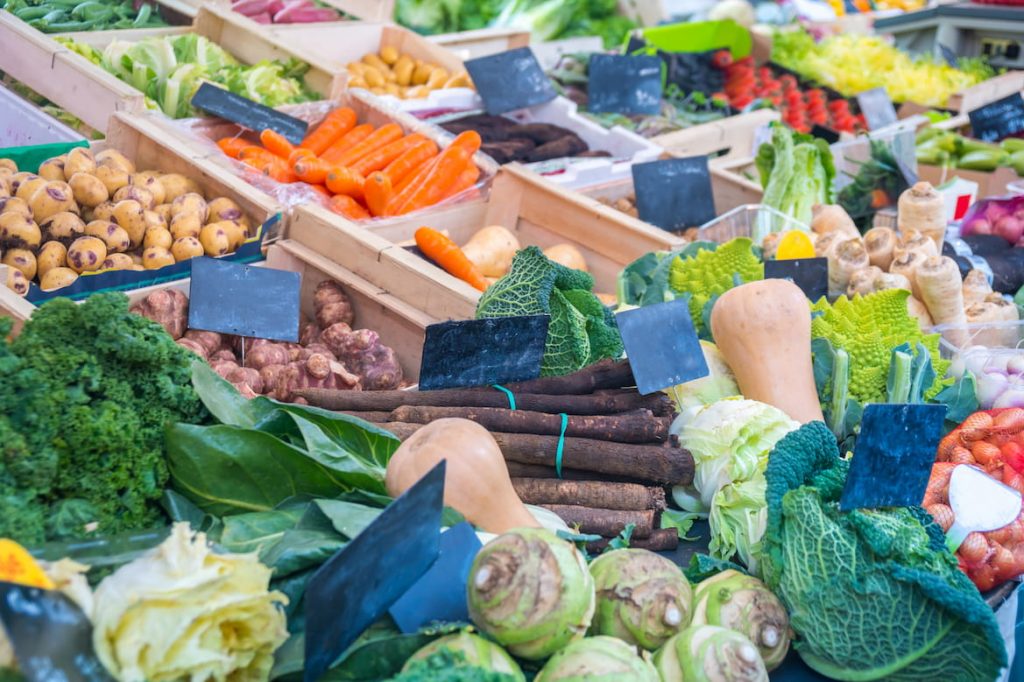 Alpage de Porrez : at the root of taste
Keystone of the culinary inspirations of l'Alpage de Porrez, seasonality dictates the choice of products staged by chef Christophe. In winter, root vegetables take pride of place on the menus of the mountain restaurant.
Seasonal products at the table of l'Alpage de Porrez
In the kitchen, there are many sources of inspiration for Christophe. First of all, there is this natural setting and environment of this former mountain pasture, located at nearly 1,600 meters above sea level, in the heart of the Haute-Savoie area.
The chef is also inspired by his great professional experience, acquired with the greatest chefs (The Troisgros brothers, Paul Bocuse, Georges Blanc, Frédy Girardet). A subtle blend of traditional know-how and creativity, which he puts at the service of the customers of the mountain restaurant.
Local markets stalls also represent for him an extraordinary playground where he draws many ideas. He makes a rigorous selection of fresh and seasonal products in order to get the best out of them and to offer bold combinations of flavors.
Cooking with winter vegetables
Seasonality, essential when developing menus, allows the chef to work with forgotten or even unknown products.
Thus, in winter, root vegetables are celebrated on the plates of l'Alpage. Helianthi accompanies the pigeon, morel sauce and pan-fried foie gras. Jerusalem artichoke cream enhances the iodized taste of Madagascar caviar. Glazed radish is served with duck cooked at low temperature. Celery is cut into cannelloni to accompany langoustine tails. Parsnip is served as a mousse accompanying a round of veal. Tuberous chervil is placed next to Bresse poultry with Périgord truffles.
Apart from root vegetables and among others, watercress, gray shallot, Belle de Fontenay or Romanesco cabbage can also be discovered in the winter menus of l'Alpage.
In order to taste the authentic and refined flavors of l'Alpage de Porrez, reservations are required.