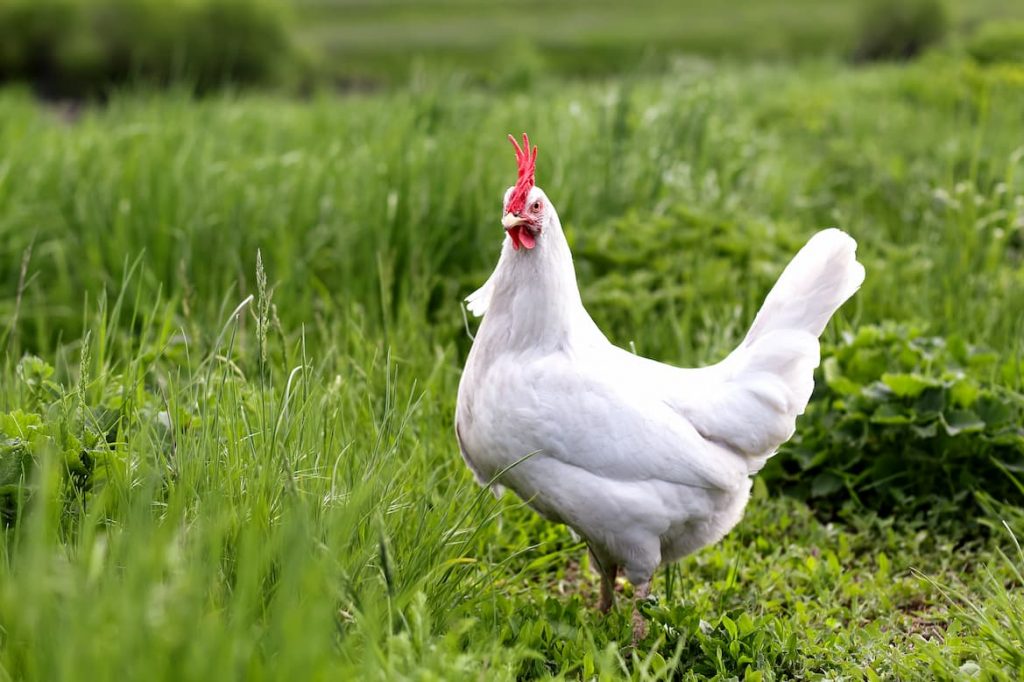 Alpage de Porrez : Bresse poultry, a source of inspiration
Among the flagship products cooked at l'Alpage de Porrez, Bresse poultry represents by itself a whole part of the history of French gastronomy. Ancestral know-how and incomparable flavor make it the centerpiece of celebratory meals.
Alpage de Porrez : noble products in the spotlight
At l'Alpage de Porrez table, the rigorous selection of ingredients is a question of know-how and experience.
From producers to chef Christophe, including suppliers, winegrowers and owners, Laëtitia and Christian… All without exception are driven by a passion for their profession and the desire to pass on their knowledge.
At the altitude restaurant, each product is chosen with care and Bresse poultry is no exception. Coming from a centuries-old history and tradition, Bressan hens and capons are a real source of inspiration for the chef.
La volaille de Bresse : history of an exceptional product
Controlled Origin Certification (AOC in French) since 1957, Bresse poultry has its origins in the Roman period, in 400 BC. Its territory extends over the regions of Burgundy, Franche-Comté and Rhône-Alpes.
Poultry raised under the Bressane appellation come in 4 different categories. There is the famous Bresse chicken with a minimum weight of 1.3 kg raised for 4 months in the meadows; the Bresse chicken 1.8 kg minimum, reared for 5 months; the turkey, nicknamed "black pearl" from Bresse, which weighs 3kg after 7 months of aging.
The centerpiece is the Bresse capon, 3kg minimum, raised in the meadows for 8 months. The tenderness and palatability of these poultry are due in particular to their diet consisting of corn and wheat grown on site, as well as milk.
Bresse poultry has been recognized within the European Union as a Protected Designation of Origin (PDO) since 1996.
How to recognize a Bresse poultry ?
Easily recognizable, Bresse poultry has very specific characteristics, especially thanks to its colors.
The legs are gray-blue; its plumage is completely white; its crest and barbels are bright red.
Other distinctive signs also make it easy to recognize: a ring on the left leg indicating the first name and address of the producer; a tricolor seal at the base of the neck bearing the words "Bresse"; a specific label and an identification seal for hens and capons.
On the occasion of the end of the year festivities, the tradition of "rolling" Bresse poultry continues. The hens and capons that were to be eaten on Christmas tables were firmly wrapped in a linen cloth sewn by hand, in order to penetrate the fat into the animal's flesh.
In order to taste Bresse poultry and other regional products sublimated by chef Christophe, reservations are highly recommended at l'Alpage de Porrez.