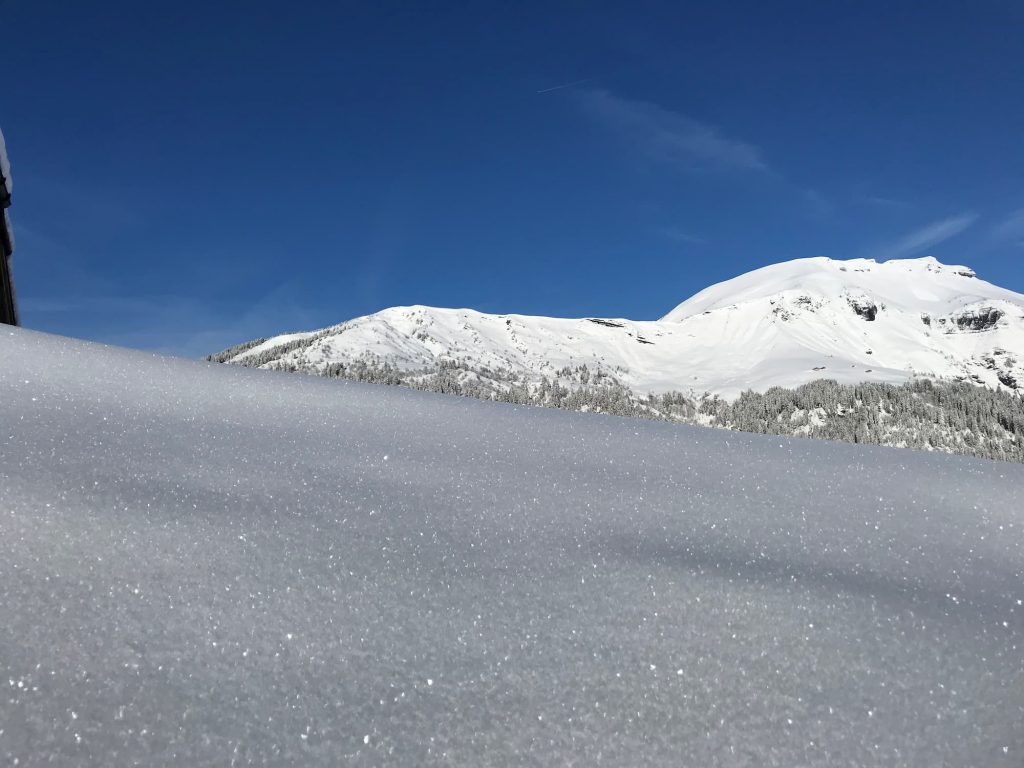 A new winter season begins at l'Alpage de Porrez
L'Alpage de Porrez will welcome its customers from December 14, 2021 for a new winter season. The opportunity to discover – or rediscover – the refined and atypical cuisine of chef Christophe Crotet in an exceptional setting, sheltered from the frost of winter and the outside world.
L'Alpage de Porrez : a unique experience
Around l'Alpage, temperatures have dropped and nature is adorned with its winter coat. Located between Megève and Combloux in the heart of the mountains, l'Alpage de Porrez once again welcomes its guests for the winter season.
Laëtitia and Christian, the owners, are happy to reopen the doors of their house in order to prepare for their guests moments suspended in time where gastronomy and culture, discovery and hedonism, art of the table and art of living harmoniously blend.
In the kitchen, always in search of excellence, chef Christophe passes on his know-how, experience and knowledge to customers. An essential ritual of the Alpine pasture, watching the meal preparations is an integral part of the experience.
In the kitchen: daring and expertise
At the table, the flavors follow one another and are not alike. Whether it is classified grands crus or more confidential wines, the selection of Laëtitia sublimates the chef's dishes. The sommelier, anxious to offer the best food and wine pairings, creates her list with passion and a sense of sharing.
Prepared with great mastery, the dishes blend exceptional products and seasonal products to create daring associations of tastes. Truffles from Périgord, caviar from Madagascar, Angus beef, pigeons from Burgundy, wild pike-perch caught in the Saône … Each ingredient is carefully selected.
From the choice of porcelain to works of art, including decoration and warm welcome for guests, everything is thought out down to the smallest detail to offer a unique and intimate service. In short: unforgettable.
L'Alpage de Porrez experience is available exclusively by reservation. Reopening scheduled for December 14, 2021.