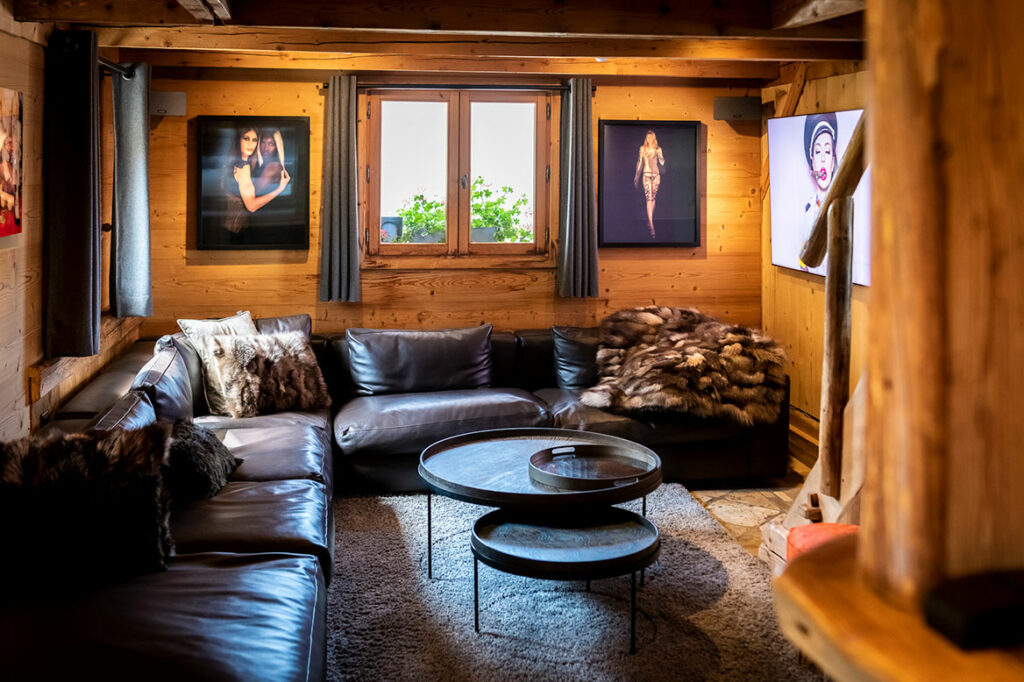 Private meals at l'Alpage de Porrez
At l'Alpage de Porrez, it is possible to privatize the restaurant to fully enjoy the surroundings and an exclusive intimate experience. A personalized offer that allows you to feel at home in an exceptional natural setting, in the heart of the mountains.
Alpage de Porrez : a break out of sight
At the altitude restaurant, everything is designed to offer a total and unique sensory experience. The natural setting of the Alpine restaurant facing the Aravis mountain range; the works of art that adorn the walls; the refined and creative cuisine of chef Christophe, the rigorous selection of wines and products …
Customers savor every minute of their meal out of sight, in a quiet intimacy that allows for a perfect immersion in the atmosphere of the place. Aesthetes, gastronomes, epicureans, nature and atypical experiences lovers come to find a timeless hideaway here.
Stand aside for a few hours from the noise and frenzy of the world, business meetings and the tireless race against the clock. Taking a step aside so as not to get caught up in everyday's life is the commitment made by Laëtitia and Christian, owners of the restaurant, to their customers.
Private meals: the ultimate experience at l'Alpage de Porrez
At l'Alpage, it is possible to further personalize the service in order to make it an unforgettable memory. For private meals, the restaurant can be privatized for up to 14 guests.
Customers can then take possession of the entire space. From the living room to the dining room via the kitchen where Christophe reveals all his know-how in front of them, the hosts take possession of the premises in complete privacy, as if they were their own home.
In a friendly and relaxed atmosphere, suggesting discovery and sharing, guests will enjoy a menu exclusively created for them. To preserve the magic of the experience that relies on discovering the dishes at the table, the menu is often kept secret.
Customers wishing to organize a private meal at l'Alpage de Porrez will receive tailor-made support throughout this privileged moment, including transportation.
Private meals at l'Alpage de Porrez are available exclusively by reservation.