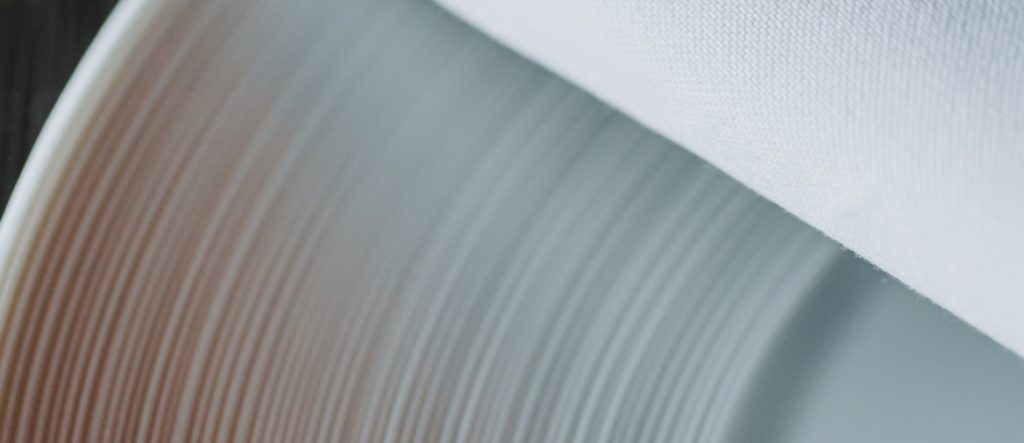 The porcelain cases of l'Alpage de Porrez
At l'Alpage de Porrez, refinement is hidden in the smallest details. To highlight our dishes, we have rigorously selected our tableware in Limoges, from the best porcelain manufacturers.
Alpage de Porrez : French porcelain in the spotlight
Our chef, Christophe Crotet, knows how to harmoniously combine exceptional products with creativity and refinement. To be up to his cuisine, we were looking for a setting capable of enhancing the refined dishes offered on the menu.
Just like the natural setting, the decor and the welcome we extend to our customers, the quality and excellence of the dishes are important in our world. At l'Alpage de Porrez, every detail has been meticulously thought through in order to give our guests a total sensory experience.
According to our principles, our dishes must be highlighted through original pieces, qualitative and representative of our lifestyle. Elegant, diaphanous and distinguished, recognizable among a thousand materials, porcelain appeared to be obvious.
To find the models that corresponded to our desires, our philosophy and our requirements, we naturally turned to the know-how of two great Limoges porcelain manufacturers.
Jacques Pergay : a family story
« White is our honor and our pride! » This is the motto of Manufacture Jacques Pergay, named after its founder, a great porcelain enthusiast. Entirely handmade, from the creation of the molds to the cooking, the achievements of this manufacture allow the greatest chefs to express all their talent.
Porcelain is made in the traditional way, drawing inspiration from nature and textiles for the development of shapes and patterns. This manufacture on a human scale is also the foundation of a beautiful history of transmission. In terms of traditional manufacturing methods, on the one hand; and a family passion, on the other hand, passed on by Jacques to his daughter, Aurélie, the company's sales manager and porcelain designer.
Labelled Living Heritage Company and member of the Professional Society of Crafts, the Manufacture Jacques Pergay maintains centuries-old know-how, inseparable from an art of gastronomy recognized around the world. The creations of its craftsmen are synonymous with refinement, creativity and originality, which precisely corresponds to the identity of l'Alpage de Porrez.
J.L. Coquet : porcelain from Haute-Vienne since 1824
Based in Saint-Léonard de Noblat, near Limoges, J.L. Coquet Manufacture specializes in producing the purest porcelains. Present on the tables of the greatest restaurants, its creations are an intimate part of its identity, which is underlined with great elegance.
Also labeled Living Heritage Company since 2010, JL Coquet benefits from the Protected Geographical Identity, "Porcelaine de Limoges": the Saint-Léonard de Noblat factory has been perpetuating its traditional manufacturing methods in Haute-Vienne since 1824 .
The different models of containers, real pieces of silversmith work, combine original shapes and delicate finishes with exceptional quality. The perfect tableware to serve our chef's creations to gastronomy lovers.
In order to guarantee our customers an intimate and cozy atmosphere, reservations are required to enjoy the unforgettable experience l'Alpage de Porrez.