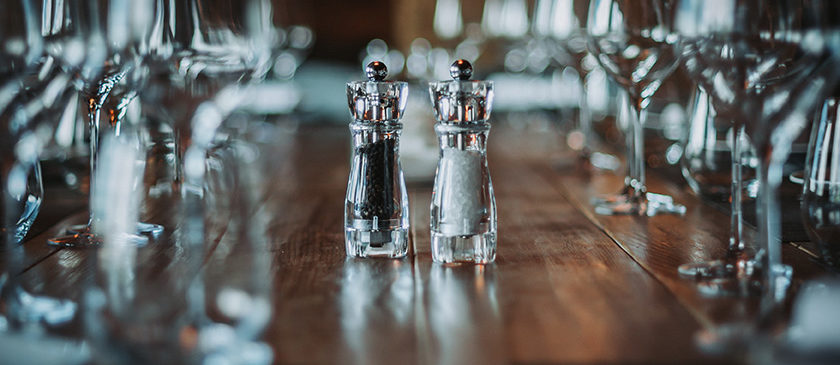 Welcome back to l'Alpage de Porrez!
2021 July 2021 In
Events
At l'Alpage de Porrez, we are happy to welcome you back, once again, to this exceptional setting facing the Aravis mountain range. Nestled at an altitude of 1,580 meters, our gastronomic altitude restaurant – a unique place in Europe – is celebrating the opening of its third season.
L'Alpage de Porrez : one life style to be tasted
« Cuisine makes people know his landscape. Landscape makes you understand gastronomy. »
This sentence by Jean Giono* illustrates with accuracy the link between gastronomy and environment at l'Alpage de Porrez.
Secluded in the mountains between Megève and Combloux, near Le Col du Jaillet, l'Alpage de Porrez can be reached by tracks (on foot or 4 × 4) or by air (by helicopter). Venturing to our House guarantees a few hours of unparalleled tranquility away from the outside world and its frenzy.
Our small capacity makes our gourmet altitude restaurant unique in Europe, providing a cozy and intimate atmosphere allowing you to fully enjoy our lifestyle.
An intimate Hideaway
We designed l'Alpage de Porrez to fulfill a fundamental need: offering refuge away from the world for epicureans in search of unique and atypical sensory experiences.
Once in the restaurant, guests are greeted in the comfort of our lounge, surrounded by authentic woodland decor, works of art and a grand piano available for music lovers. Time stands still in the mountain pastures and lively conversations start to fill the air. All of your senses are awakened: the experience begins.
Bewitching exhalations attract our gourmets to the kitchen of Chef Christophe Crotet. The interactions continue, a glass in hand, around the kitchen piano. Concentrated, precise, Christophe transmits his know-how with simplicity and generosity.
At l'Alpage, the kitchen is open and sharing is the key word, whether it is gastronomy, art or inspiration.
Gourmet and Refined Cuisine
On the unique menu, the chef's dishes showcase exceptional products, sublimated by daring combinations. At the table, the taste buds go wild. The Black Tiger prawns give the answer to the rare spices coming from the end of the world; Aberdeen beef and fir buds find the perfect match; wild verbena rubs shoulders with Mara des Bois in an ultimate note of freshness.
The wine list, compiled with passion, gives its full measure, in equal parts with the flavors delicately staged by Christophe. The magic operates in complete privacy.
Booking a seat at our table means taking a refined break off the beaten track, in the heart of a wild and abundant nature. The definition of the art of living according to l'Alpage de Porrez.
Gourmet Provence by Jean Giono: the taste of happiness, by Sylvie Giono (Belin editions).